What Industry Professionals Say About Us
"I have worked with Chad Collins Home Builder for many years and all of his clients love his work. The craftsmanship is amazing. I would strongly recommend Collins Design Build to build your new home." – Nolan Link First National Bank
"We love working with Chad of Collins Design-Build. He goes over and beyond for all of our clients, with amazing attention to detail and extensive industry knowledge. It's truly a pleasure to have Chad as a partner in this industry." – Catherine French Catherine French Design
"We have worked in collaboration with Collins Design Build for over a decade. Collins Design Build has a commitment to provide exceptional customer service and a determination to build beautiful and functional custom homes. The Collins Design Build team is an integral part of our community and we could not be more proud to partner with them throughout the years!!! Fantastic experience, time and time again!" – Ashlea Gallimore Quality Controlled Concrete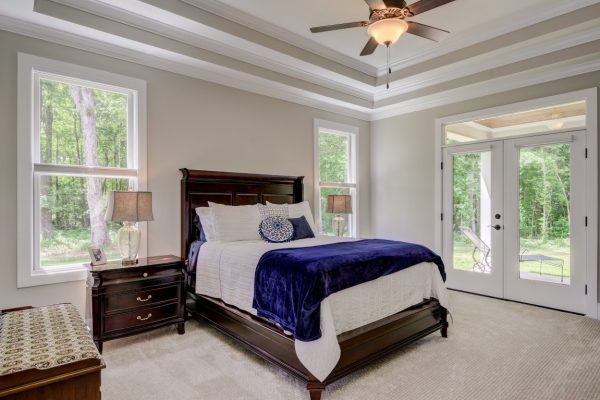 "Everybody at the board room table may be willing to nod and agree to anything that is said. Everybody but one. And fortunately for us – or all the members of the HBA – he wants questions answered before he lets anything come to a vote. As loyal in his attendance as he is diligent in his duty to inquire, only a house closing will keep him away from a board meeting. He is so consistently a part of our membership meetings that we may cancel if he doesn't sign up. When its time to solicit BuildPAC contributions from Board members, we found that his pledge is always made and paid before others can reach for their wallets. With everything that is going on in his life, it is nothing short of amazing that he could devote as much time and passion to the HBA. He is our Board Director of the Year." – Nicholas J. Tennyson, Former Executive Vice President HBA of Durham, Orange & Chatham Counties
"I've known Chad Collins for several years and in that time seen him grow his business to include all aspects of residential construction, from acquiring the lot to inspecting the finished project. His attention to detail and respect for his clients is enviable and further, he's very pleasant to work with. I wouldn't hesitate to recommend him to anyone! – Margaret Cannell, Former Executive Director, Hillsborough/Orange County Chamber
"I have known Chad Collins since 2001 and have worked with him on numerous projects in which he was the G.C. I can tell anyone interested in doing business with Chad or purchasing his products that he is a very detailed person and insures great work is done on his projects. I can recommend him to anyone and would gladly have him do work for my closest friends and family. Can I say more!" – Ammon Brock, VP, Brock Cabinets Inc
"Chad is a well organized, customer-driven builder. His attention to detail is excellent. Chad's number one goal is customer satisfaction and he achieves that with all his projects. I highly recommend Chad for any project large or small." – Blake Dohner, Owner, Blake Distributions, Inc.
"I have had the pleasure of knowing and working with Chad many times. He is tremendously organized and truly a pleasure to work with. Besides being a joy to know and work with, Chad is a take-charge person who is able to present creative ideas and communicate the benefits. Chad has always demonstrated a strong work ethic and a dedication to success. It is for these reasons that I offer high recommendations for Chad Collins without reservation. His drive and abilities will truly be an asset to any establishment or client. If you have any questions regarding this recommendation, please do not hesitate to contact me." – Scott Talbert, General Manager, Talbert Building Supply
"Chad has proven himself to be a tireless worker in the effort to enhance and extend the influence of the HBA and the housing industry in the Triangle in general. I have had the privilege of serving with Chad as a board member of the HBA of Durham, Orange & Chatham Counties. And found him to be engaged and passionate about building, marketing and selling the new homes he builds. Chad is an ambassador for our industry." – Frank Wiesner, North Carolina Licensing Board for General Contractors
"Chad is an intelligent, resourceful and energetic small builder. Builders and associates alike both respect and admire him. I got to witness Chad's work first hand and believe he is dedicated to pursuing the skills & knowledge that will make him a better professional." – Barry Tutor, Retired Bonded Builders Home Warranty
"Chad Collins has always clearly communicated with us, scheduled work in a timely manner and never went outside our terms of payment – 30 days. We are privileged to be of service to Collins Design-Build because we appreciate quality in our work and when the builder is focused on quality and customer care as well, it makes our job so much easier." – Tommy Brown, President – Comfort Master, Inc.
"I have worked with Chad on several occasions with mutual clients. Chad has not only received many awards for his expertise in building, but is a person who stands behind his product. Chad is thoughtful, conscientious and caring towards others both personally and in his work life; he is not just a great builder but a great person. Always reliable, Chad sees every project through and never lets his friends, colleagues or clients down." – Lori Bruhns – Owner/Professional Organizer,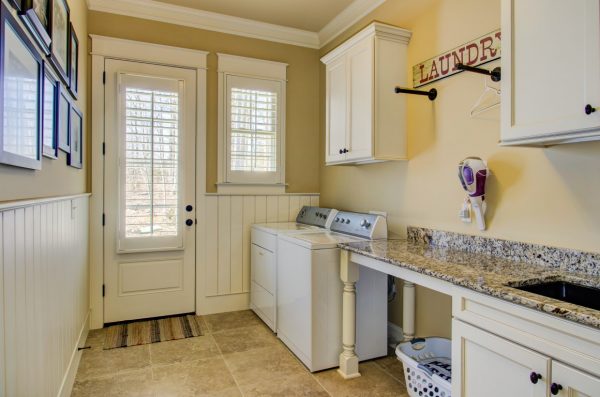 "Chad does a great job! Chad is a detailed oriented professional. Always a pleasure to work with him. I highly recommend him. Chad is a consummate professional. His attention to detail separates him and it shows in the quality of his work." – Jon Dehart – Branch Manager, Victorian Finance
"I have been working for Chad Collins as his Broker Realtor for ten years. His commitment to excellence is a breath of fresh air in today's topsy turvy market. Chad works hand in hand with each customer to ensure it's a win/win deal for all parties involved. Chad also communicates well with his subcontractors which keeps down costs for waste and keep his timelines on track. Working with Collins Design-Build, Inc. is a pleasant experience from beginning to end." – Lisa Ellis – Broker, Real Estate by Design
"Chad is a hard worker and pays great attention to every detail on the job. He'll give you his honest opinion and truly cares about the homes he inspects. I have been in some of the homes he has built and they are beautiful!"– Andrea Hirth – Realtor, Go Realty
"Chad and I worked together on the Durham, Orange and Chatham County HBA for a number of years. Chad alway has provided excellent insight and vision on all the committees he has served on. Chad is a Proactive Leader with the passion to get things done. He has always shown a high degree of professionalism."– Steve McDowell – Sales Manager – On Q Financial, Inc.
"We hired Chad to replace a useless, undersized and sunbaked two story deck on our Hillsborough home. In its place, he created an architecturally interesting, well-built and highly functional outdoor space that is now regarded as the best room in the house. Chad brought a deep knowledge of his craft to work everyday, and I trusted his instincts and appreciated his guidance." – Lauren Walker – Walker Interactive
"Whether the project is building a screened porch or the building of a family's new home, Chad Collins is an easy choice. His high standards of professionalism, attention to details, and a willingness to listen to clients have been demonstrated time and again. I'm always happy to refer anyone considering a new home project Chad."– Kara Pittman – Terra Nova Properties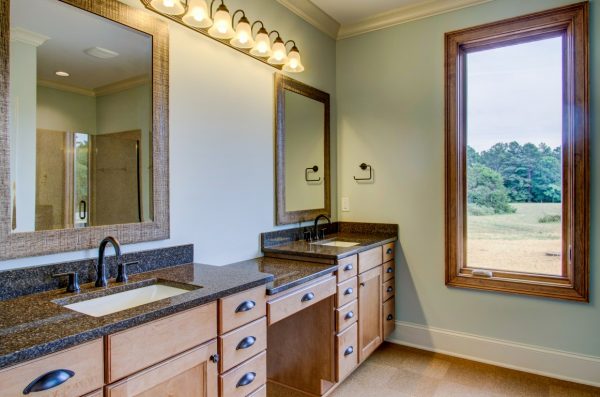 "I highly recommend Chad as a builder and an inspector. I have used him as an inspector and found him to be knowledgable, easy to understand and thorough. As a builder his is first class; I sold one of his homes last year and the workmanship was obvious and all of the details wowed my clients." – Don Hanan – Agent – Fonville Morisey Realty

A"s office manager/sales rep. for Sign*A*Rama in Durham, NC I have had the opportunity to work with Chad Collins on all his signage needs. Over the years his attention to detail and design in his signs certainly indicates to me that he has the same attention and pride in his building projects." – Patty Zelaney – Sign-a-rama
"Chad is personable and terrific to work with. His knowledge and expertise is apparent from day one." – Caryn Byrd – Comfort Assurance Group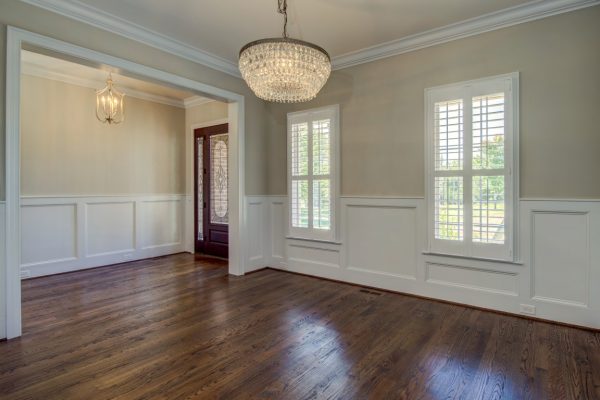 If you are searching for a custom home builder in Durham or the surrounding areas please reach out to Chad directly at 919-422-2818. For information on our services, simply contact us or call us at 919-422-2818.