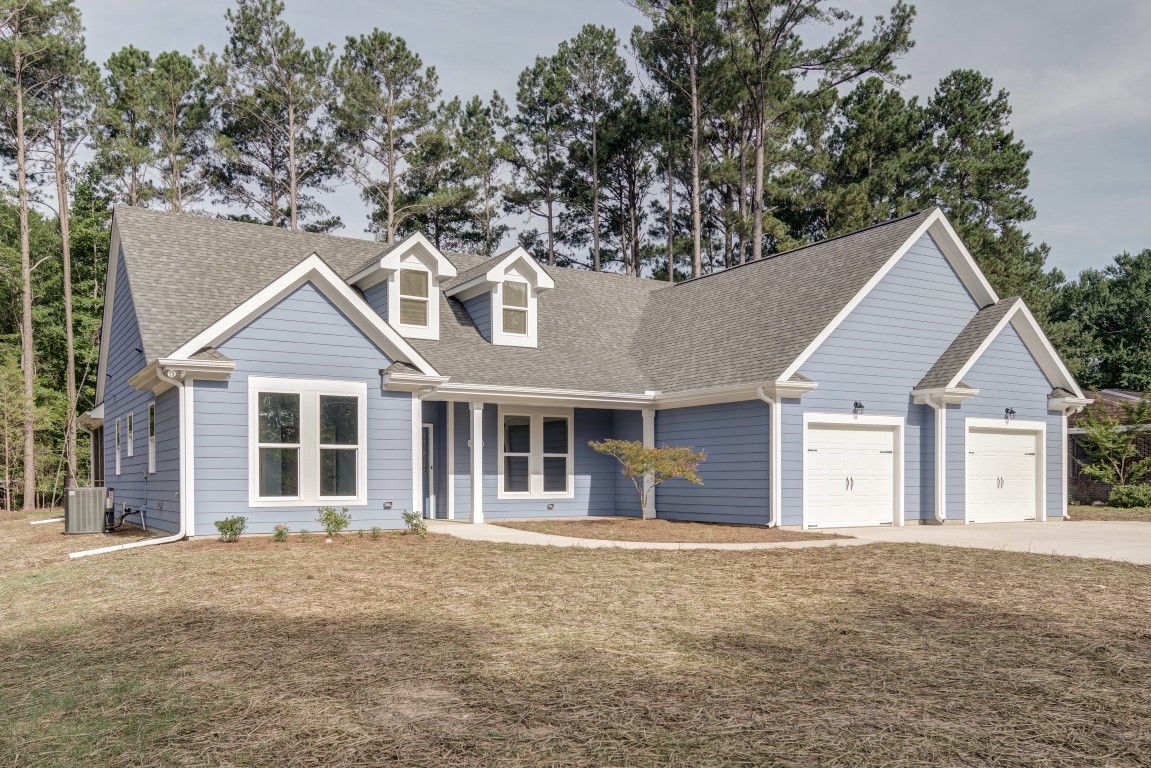 June 13, 2020
Aging In Place Hillsborough Builder Wins STARS Award
Aging In Place Hillsborough Builder, Chad Collins of Collins Design-Build, Inc. was recently honored with a STARS Award presented by the North Carolina Home Builders Association, at the annual STARS Awards gala. Awarded Best Accessible Residential Home, shines on Chad's commitment for home plans and features that are accessible to all.
The Heritage Plan
We designed a Zero Entry home with no steps and fully wheel chair accessible. This is no easy task in a limited 2200 square foot home. Aside from our notable Green, Energy Efficient and High Performance Features, here a few Aging In Place components we implemented for our Aging In Place Hillsborough home plan:
Zero Entry all Entries
36" Wide doorways
Wheel chair accessible showers
Adjustable Shower heads
Grab Bar blocking
Single hand Toilet Paper Exchange
Accessible Sinks
Height Adjusted Appliances
Lever Door Handles
Slip Resistant Flooring
Our Aging In Place Hillsborough home plan is a wonderful, adaptable, and accessible home.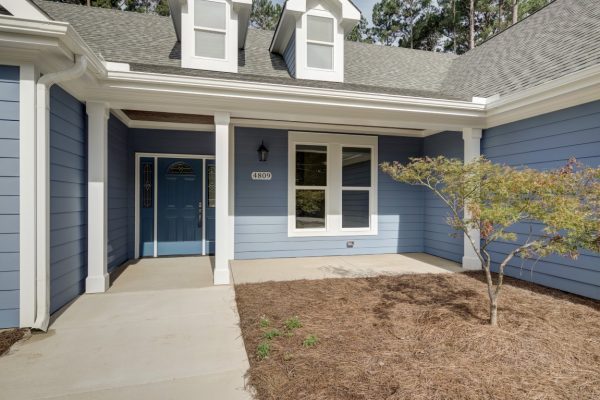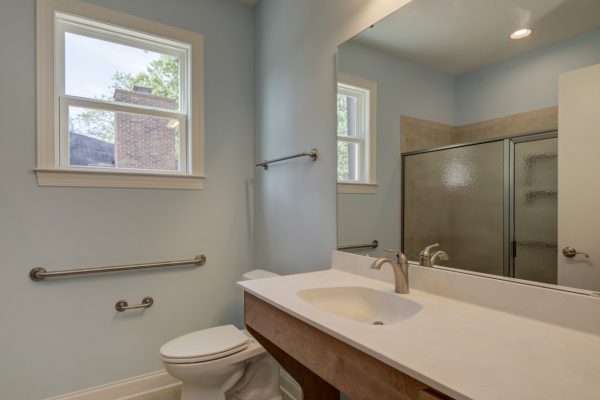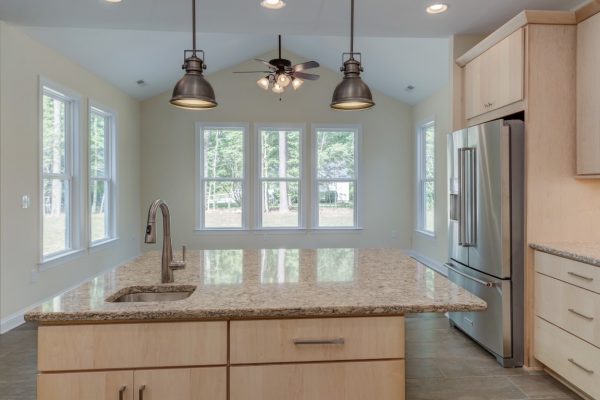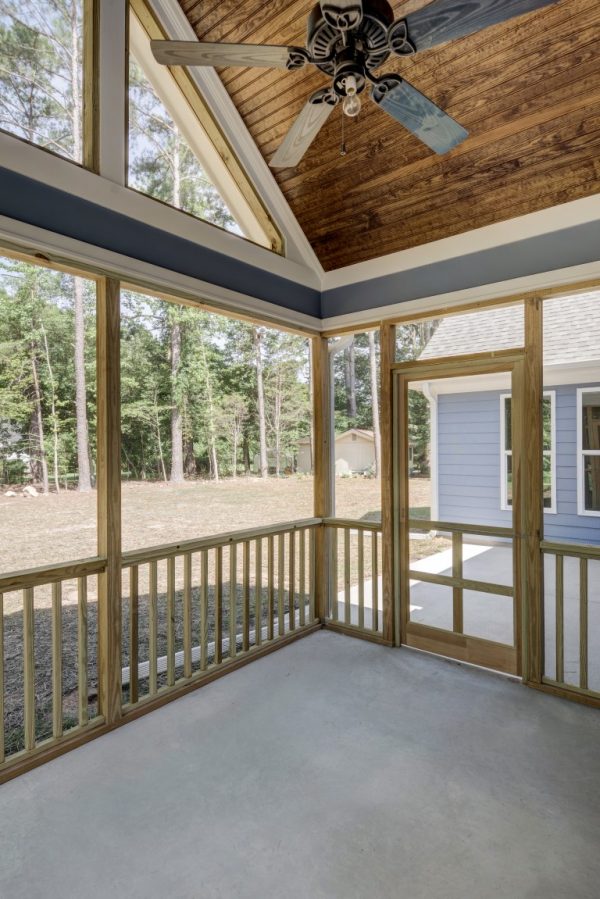 The Awards dinner was a showcase event at the 21st Century Building Expo and Conference, held in Charlotte. The STARS Awards are held to honor the strengths and achievements of major contributors to the residential home building industry in North Carolina and surrounding areas. With nearly 50 entrant categories, the winners, chosen by members of the NCHBA, read like a Who's Who of across the state.
"It is an honor to be recognized by our peers in our industry" Chad stated. "We look forward to continuing to support the NCHBA and are humbly proud to be recognized for this achievement."
Winners received recognition in areas such as marketing and advertising, web design, landscape design, interior merchandising, architecture/floor plan and special projects. Awards were also given to local home builders associations.
For more information about Aging In Place in Orange County NC please visit: https://orangecountync.gov/1932/Aging-in-Place-Support-Services
Collins Design-Build is a Universal Design Builder in Hillsborough.
For most of us our physical abilities change as we age. Vision begins to blur and joints begin to ache. Once-simple tasks like taking out the garbage, emptying the dishwasher or even taking a shower can become increasingly arduous.
However, not everyone living in the same home is likely to have the same needs, especially those in multi-generational households. These are the homes that can benefit the most from "universal design."
It doesn't matter if you're young or old, tall or short, healthy or hindered with a disability. Universal design can enhance comfort and convenience, enabling everyone to enjoy the same home even if — and when — their needs change.
Luckily, there are many aspects of universal design that are relatively simple to implement. Hillsborough NC Builder Collins Design-Build offers four areas in which this design concept can benefit virtually any home:
Bathrooms. Because a large portion of in-home accidents occur here, universal design can be critical.
Adding non-slip flooring and a grab bar in the shower can dramatically lower the risk of falls.
Elevating soap holders and shower ledges will reduce the need to constantly bend over.
Creating a barrier-free entry into the shower can make a world of difference for anyone with mobility concerns.
Kitchens. The general concept of universal design in the kitchen is to improve visibility and access.
Under-cabinet lights can add both functionality and beauty to a kitchen.
Lever-style cabinet handles are easier to grasp than knobs, especially for those who have arthritis.
Sliding shelves within deep floor-level cabinets significantly improve access to hard-to-reach areas, plus, they allow for a more efficient use of space.
Elevated, neutral-colored countertops make items easier to see, as opposed to countertops with busier patterns that can sometimes camouflage items.
Doors. For those who aren't physically challenged, doors and doorways are not typically a concern. But for those who have mobility issues, many types of doors can be difficult — and dangerous — to navigate.
Pocket doors and barn doors are among the hottest design trends, and they are also much easier to open than traditional hinged doors.
Wider doorways and hallways can better accommodate large strollers or wheelchairs, allowing everyone to move more easily from room to room, and in and out of the house. Experts recommend 36-inch wide doors and 42-inch wide halls and stairways.
Smart Technology. Home automation is becoming a must-have feature for all new-home buyers. But it is especially advantageous for those with physical limitations.
Automated window blinds that can open and close with the push of a button (on the wall or from a phone) are particularly convenient for homes with hard-to-reach windows.
Smart appliances can be operated remotely or by voice command, providing further ease of use.
Motion-sensing lights can help reduce the risk of falling or tripping in a dark room while searching for a light switch, and they also help conserve electricity.
Remotely controlled security systems and door locks provide added levels of safety, convenience and peace of mind.
Smart thermostats can adjust to the home owner's specific schedule, giving them a more convenient way of heating and cooling the home while saving on utilities.
Home building and remodeling professionals like Hillsborough NC Builder Collins Design-Build that have earned the Certified Aging-in-Place Specialist (CAPS), designations have received training on the techniques to build or renovate homes so that the occupants can live in them safely, independently and comfortably, regardless of their age or ability level.
For more about Universal Design visit www.planningtomorrow.com
About the Builder: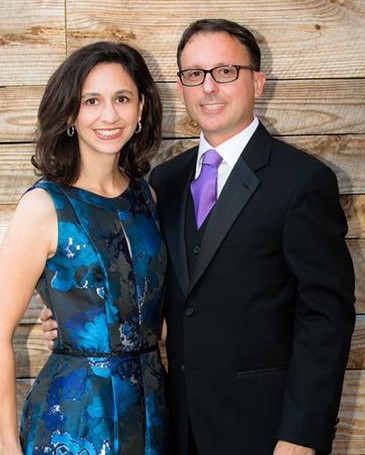 Chad & Emilee Collins
An unlimited licensed general contractor, as well as, a licensed home inspector, Hillsborough NC custom home builder Chad Collins transforms clients' dreams into elegant, fashionable, timeless homes while maintaining a reputation for skilled craftsmanship, superior quality, and incomparable client service. Collins Design-Build is consistently ranked by the Triangle Business Journal as one of the top custom home builders in the Triangle.
Chad's commitment to excellence has earned Collins Design-Build numerous top industry awards, including the National Certified Green Professional Builder of the Year, the Durham, Orange & Chatham Counties Home Builder of the Year, and twice awarded the coveted Triangle Sales and Marketing Council's MAME Building Company of the Year. Chad is one of fewer than 50 Accredited Master Builders in the state of North Carolina.
From the outset of his career, Chad quickly impressed others with his professionalism, integrity, and astute operations management skills. While in high school and college, Chad worked part time with home improvement retailers and building material suppliers, which opened opportunities to work for regional and national home builders throughout much of the 1990s. Chad capitalized on these experiences with local and regional builders to acquire considerable industry knowledge and to forge strong relationships.
Earlier in his career, Chad served as a team leader to local and regional production home builders, distinguishing him by developing processes, tools, and quality-driven teams that improved ROI, cut annual costs, reduced project completion time, and decreased attrition. As a result, Chad advanced increasingly through management positions. Evidence of his talent for coaching and leading teams is that several of his team members and craftsmen he developed relationships with decades ago continue to work with him to this day.
Following that success, Chad was recruited by a national builder opening operations in the Triangle, and he played an important role in helping the company establish operations with a market presence in the region. His efforts in closing over $6,000,000 in custom homes in a single year earned Chad the 2001 Builder of the Year award.
Chad has earned the highest designations available, such as Accredited Master Builder, Master Certified Green Professional, and Aging-in-Place Specialist. Among other industry recognition's, Collins Design-Build has earned multiple Best Green Built Home NCHBA STARS Awards, Major Renovation Awards and the rare Parade of Homes GOLD Perfect Score Award.
Prior to being elected as the President of the Home Builders Association of Durham, Orange & Chatham Counties, serving over 600 members, Chad was nominated to a five-year term with the North Carolina Home Builders Association as Regional Vice President; serving the largest territory region in the nation. Chad was elected as the Board of Directors President of the Hillsborough/Orange County Chamber of Commerce 2019 and 2020 where he led efforts to increase membership by 15% during a pandemic.
Throughout his career, he has served on various boards of directors and has earned numerous top awards for membership recruitment from the Home Builders Association of Durham, Orange, and Chatham Counties; the North Carolina Home Builders Association; the National Association of Home Builders; the Triangle Community Coalition; and the Hillsborough/Orange County Chamber of Commerce. In 2018 North Carolina Governor appointed Chad to the North Carolina Home Inspectors Licensing Board as Treasurer.
Chad is honored to be an approved speaker for the National Association of Home Builders. Chad has written and taught several courses on green building, as well as, project management to fellow general contractors across the Southern United States. He has instructed for Duke University's OLLI Continuing Education Program, serving as the Aging-in-Place Specialist. The North Carolina Licensing Board for General Contractors recognizes Chad as an approved Continuing Education Instructor.
For more information and how Hillsborough NC Collins Design-Build may serve you please connect with us through the following:
Home Building / Remodeling / Additions / Consultations:
Collins Design-Build, Inc.   www.collinsdesignbuild.com
To find a lot or land / Buy or sell existing Real Estate:
Emilee Collins, REALTOR  www.collinsdesignrealty.com
To learn more about Aging In Place or how to make your existing home accessible:
Planning Tomorrow  www.planningtomorrow.com
Have your existing home painted by our award winning professionals:
Acento Painting, LLC  www.acentopainting.com

Chad direct line 919-422-2818  | Chad's Email chad@collinsdesignbuild.com

Tags: Aging In Place, Aging In Place Chapel Hill Builder, Aging In Place Durham Builder, Aging In Place Hillsborough Builder


Categorized in: Awards, Collins Design Build News

This post was written by Collins Design Build