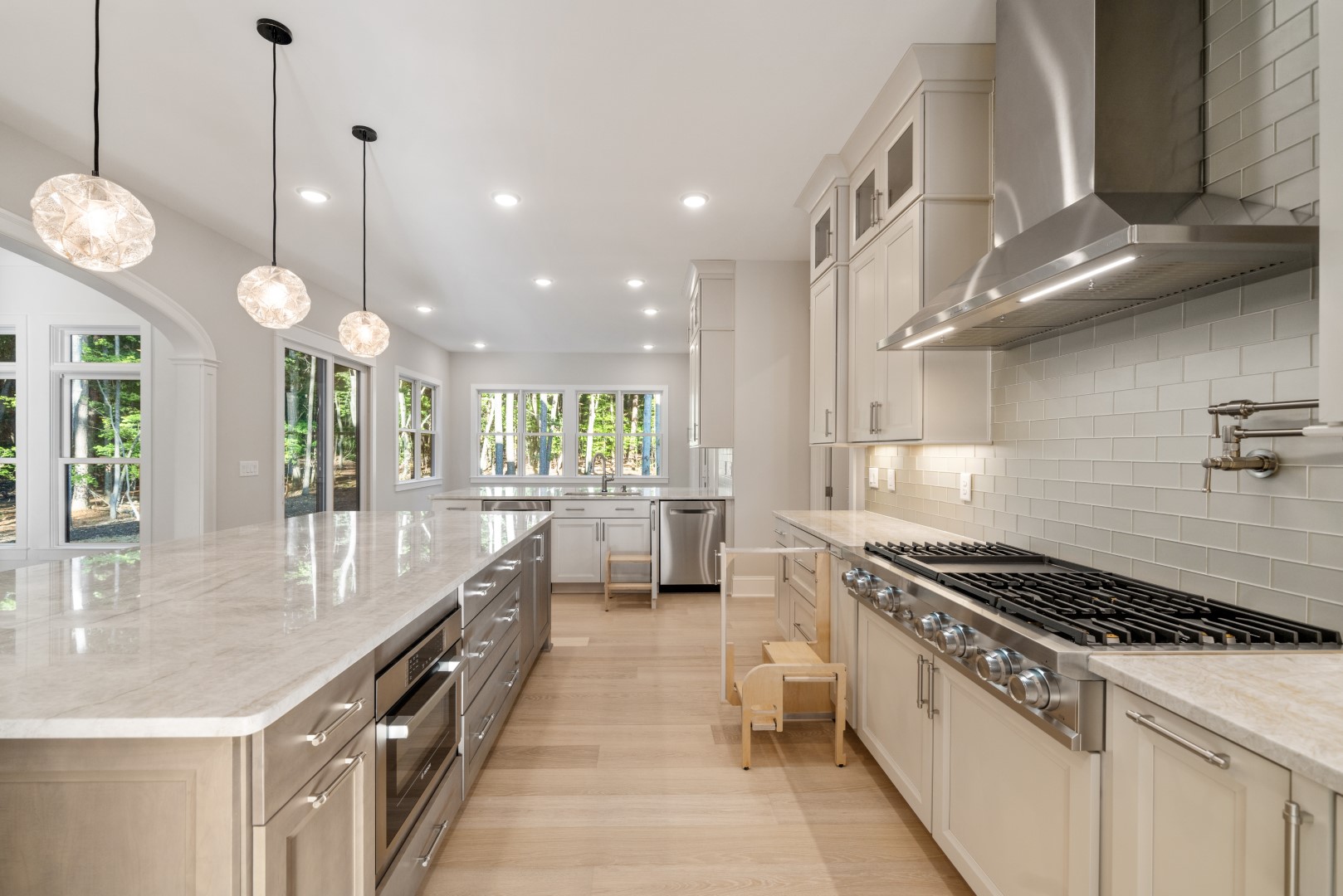 October 13, 2021
Custom Home Builder Awarded Best Accessibility Built Home
Custom Home Builder Chad Collins of Collins Design-Build wins North Carolina Home Building Award; Best Aging or Accessible Built Residential Home.
Finding a cul-de-sac lot to build on in Chapel Hill North Carolina is almost, well quite frankly is impossible. With such limited opportunities available for new construction it is important that one builds a timeless home of value for not only your family to enjoy but all those that pass by. To represent the community well was a goal during this custom home build.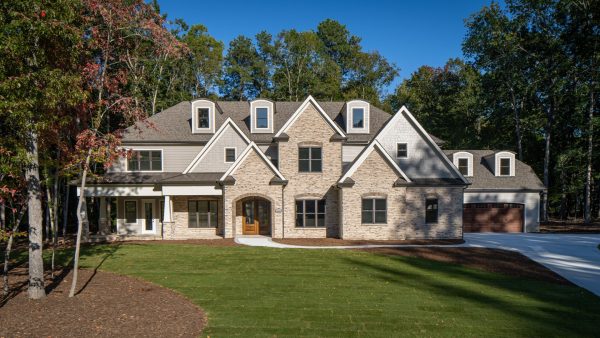 With aging parents and wheelchair use in mind, this home required all the aging in place principles such as a zero entry front door, wide hallways and doorways, lower height light switches, zero entry showers with grab bars and an elevator.
I mean you cannot build in Orange County and not certify the home Green, right? This home scored a 56 on the HERS Index Rating and earned the SILVER Certification under the National Green Building Standard as awarded by the NAHB's Home Innovations Research Lab.
As you approach the home on the serpentine concrete sidewalk, the oversized front porch is appointed with exterior stone veneer walls and custom cut stone paver flooring. The front door is a double mahogany arch top with clear glass.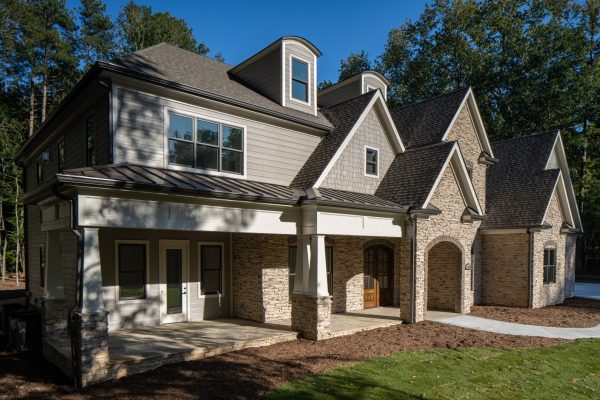 Entering into the two-story foyer you are greeted with a regal custom iron flowing staircase worthy of the Beverly Hillbillies house. Look over your right shoulder and you will see a custom coffered ceiling design that will stop you in your tracks. To the left of the foyer is the personal office space with custom built shelving and accessible ladder for top shelf items.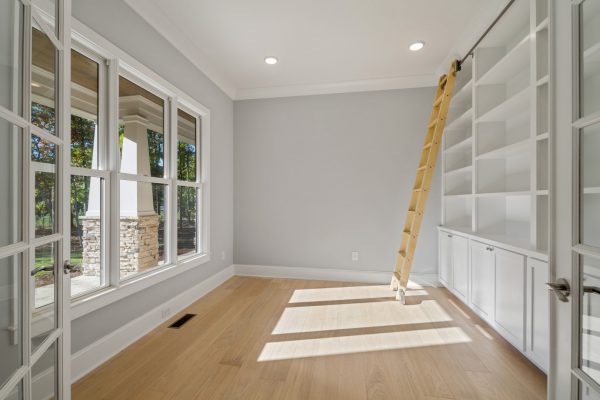 The living room showcases a linear fireplace with multicolor lighting controls surrounded by stone tile hearth and custom built floating shelving. The oversized kitchen is designed for cooking and entertaining at the same time. This home has two dishwashers one on either side of the oversize kitchen sink. A secret passage for the in law suite allows for direct access from a secondary bedroom into the kitchen without traveling through the formal spaces.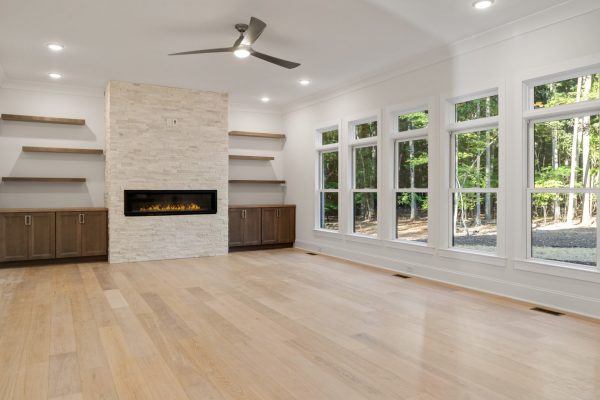 The fully accessible rear screen porch has stain grade wood ceiling, two ceiling fans, a custom built grilling station and a stone veneer exterior fireplace.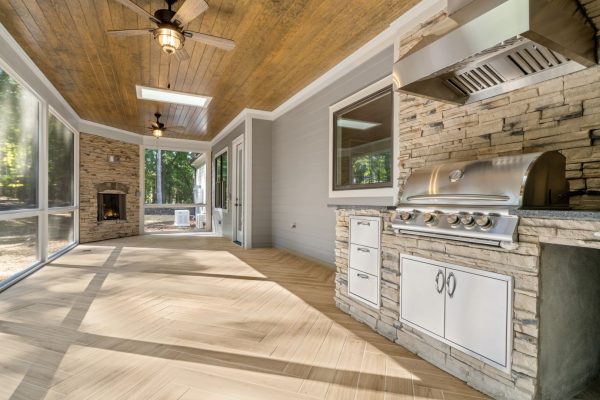 The upstairs features the main bedroom suite, three bedrooms with induvial private bathrooms, a game room, and a theater room which sits directly over the four car garage.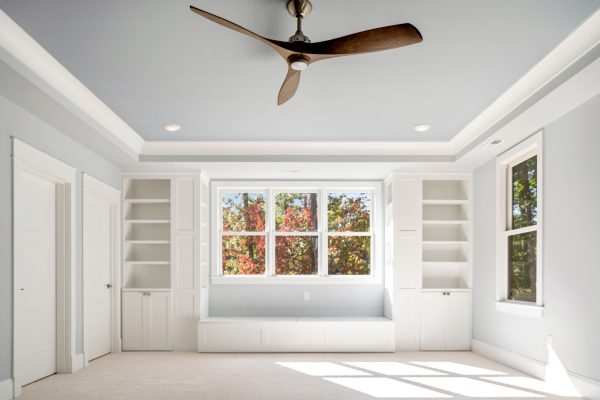 Building a fully accessible home requires a lot of upfront planning. There is more to aging in place principles than just lever door handles and bathroom grab bars. For example, we drop our first floor framing joists into our foundation so that we can achieve zero entry at all points of entry, including garages and porches.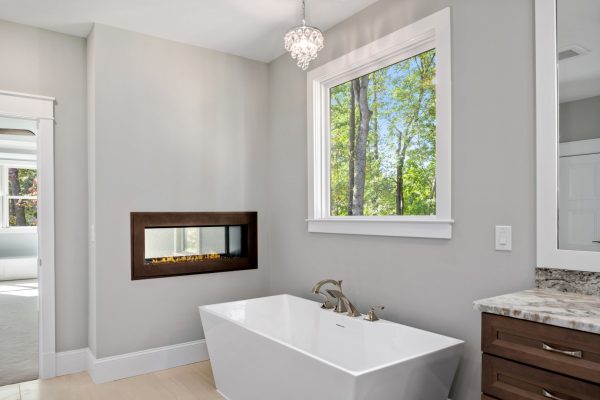 As we age, many are opting to stay in their homes instead of moving after retirement. If you are among the growing population of aging adults, it is important to make sure your home has both long- and short-term solutions to ensure your safety and comfort throughout your golden years. Here are several tips to help make sure any environment is optimal for aging in place, a home designed for independent living.
AGING-IN-PLACE IDEAS:
Lighting. Without proper illumination throughout your home, you may be exposing yourself to a potential slip and fall. Night or security lights inside and outside your home allow you to safely walk around when it is dark. Recessed lighting fixtures in common areas and hallways are also options to consider.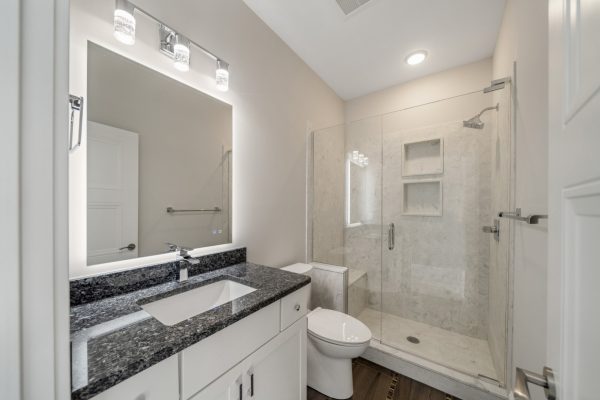 Furniture. Examine the seating options available in your home. Do you have a sofa or chair that is too soft or too low? Certain types of seating can make it difficult sit or get up easily. Consider adding appropriately firm furniture options to you home. Chairs or sofas higher off the ground with arms can minimize discomfort.
Walkways. Any type of throw rug or bath mat can become a tripping hazard if they are not properly secured. If you do not want to remove your rug, non-slips pads help but they are not a full-proof option. Apply double-sided carpet tape or caulk to securely attach the rug to the floor. The limitation with this option is that the floor underneath may be damaged if not set properly.
Kitchen. There is an array of appliances to improve your ease of use around the kitchen. Lever-handle faucets with a pull-out spray, a raised dishwasher to avoid back strain and a side-by-side refrigerator with slide-out shelves are options. Other modifications to your kitchen, such as installing a pull-out cutting board or larger cabinets with drawer pulls can make cooking in your home more enjoyable.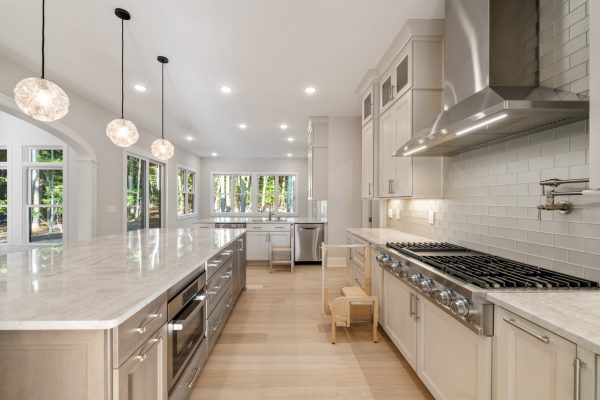 Bathroom. The right type of fixtures in your bathroom can create a barrier-free environment. Lever handles on faucets and a slide-bar-type hand-held shower are attractive options for boomers. You may want to install a curbless shower. Not only does this type of adjustment help you from stepping over something, curbless showers can be rolled into with a wheelchair if necessary.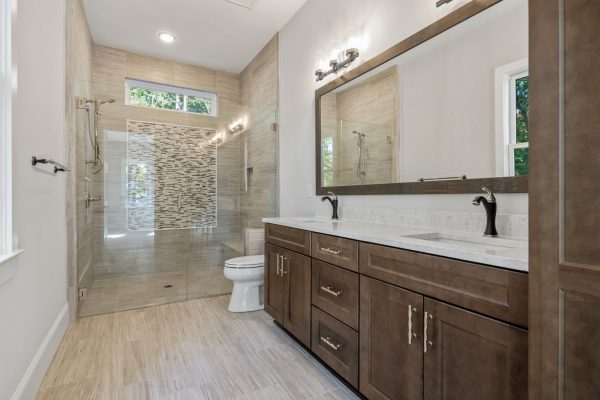 As a builder  with an Certified Aging in Place Specialist (CAPS) designation we can help you or your loved one find customized designs and build an award winning Aging-In-Place home. Contact us below for more information: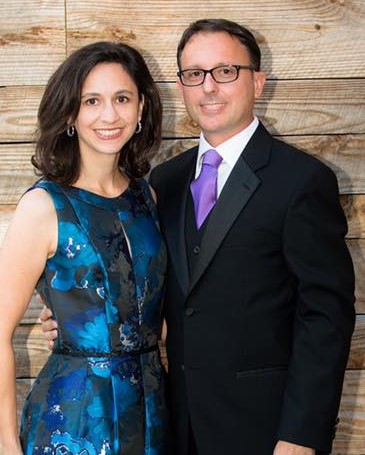 Chad & Emilee Collins
An unlimited licensed general contractor, as well as, a licensed home inspector, Hillsborough NC custom home builder Chad Collins transforms clients' dreams into elegant, fashionable, timeless homes while maintaining a reputation for skilled craftsmanship, superior quality, and incomparable client service. Collins Design-Build is consistently ranked by the Triangle Business Journal as one of the top custom home builders in the Triangle.
Chad's commitment to excellence has earned Collins Design-Build numerous top industry awards, including the National Certified Green Professional Builder of the Year, the Durham, Orange & Chatham Counties Home Builder of the Year, and twice awarded the coveted Triangle Sales and Marketing Council's MAME Building Company of the Year. Chad is one of fewer than 50 Accredited Master Builders in the state of North Carolina.
From the outset of his career, Chad quickly impressed others with his professionalism, integrity, and astute operations management skills. While in high school and college, Chad worked part time with home improvement retailers and building material suppliers, which opened opportunities to work for regional and national home builders throughout much of the 1990s. Chad capitalized on these experiences with local and regional builders to acquire considerable industry knowledge and to forge strong relationships.
Earlier in his career, Chad served as a team leader to local and regional production home builders, distinguishing him by developing processes, tools, and quality-driven teams that improved ROI, cut annual costs, reduced project completion time, and decreased attrition. As a result, Chad advanced increasingly through management positions. Evidence of his talent for coaching and leading teams is that several of his team members and craftsmen he developed relationships with decades ago continue to work with him to this day.
Following that success, Chad was recruited by a national builder opening operations in the Triangle, and he played an important role in helping the company establish operations with a market presence in the region. His efforts in closing over $6,000,000 in custom homes in a single year earned Chad the 2001 Builder of the Year award.
Chad has earned the highest designations available, such as Accredited Master Builder, Master Certified Green Professional, and Aging-in-Place Specialist. Among other industry recognition's, Collins Design-Build has earned multiple Best Green Built Home NCHBA STARS Awards, Major Renovation Awards and the rare Parade of Homes GOLD Perfect Score Award.
Prior to being elected as the President of the Home Builders Association of Durham, Orange & Chatham Counties, serving over 600 members, Chad was nominated to a five-year term with the North Carolina Home Builders Association as Regional Vice President; serving the largest territory region in the nation. Chad was elected as the Board of Directors President of the Hillsborough/Orange County Chamber of Commerce 2019 and 2020 where he led efforts to increase membership by 15% during a pandemic.
Throughout his career, he has served on various boards of directors and has earned numerous top awards for membership recruitment from the Home Builders Association of Durham, Orange, and Chatham Counties; the North Carolina Home Builders Association; the National Association of Home Builders; the Triangle Community Coalition; and the Hillsborough/Orange County Chamber of Commerce. In 2018 North Carolina Governor appointed Chad to the North Carolina Home Inspectors Licensing Board as Treasurer.
Chad is honored to be an approved speaker for the National Association of Home Builders. Chad has written and taught several courses on green building, as well as, project management to fellow general contractors across the Southern United States. He has instructed for Duke University's OLLI Continuing Education Program, serving as the Aging-in-Place Specialist. The North Carolina Licensing Board for General Contractors recognizes Chad as an approved Continuing Education Instructor.
For more information and how Hillsborough NC Collins Design-Build may serve you please connect with us through the following:
Home Building / Remodeling / Additions / Consultations:
Collins Design-Build, Inc.   www.collinsdesignbuild.com
To find a lot or land / Buy or sell existing Real Estate:
Emilee Collins, REALTOR  www.collinsdesignrealty.com
To learn more about Aging In Place or how to make your existing home accessible:
Planning Tomorrow  www.planningtomorrow.com
Have your existing home painted by our award winning professionals:
Acento Painting, LLC  www.acentopainting.com

Chad direct line 919-422-2818  | Chad's Email chad@collinsdesignbuild.com

Tags: Aging In Place, Durham Custom Home Builder, Green builder Hillsborough, green home builder Hillsborough nc, Hillsborough Builder, Home Builder in Orange County NC, lots for sale in hillsborough


Categorized in: Awards, Collins Design Build News, Uncategorized

This post was written by Collins Design Build