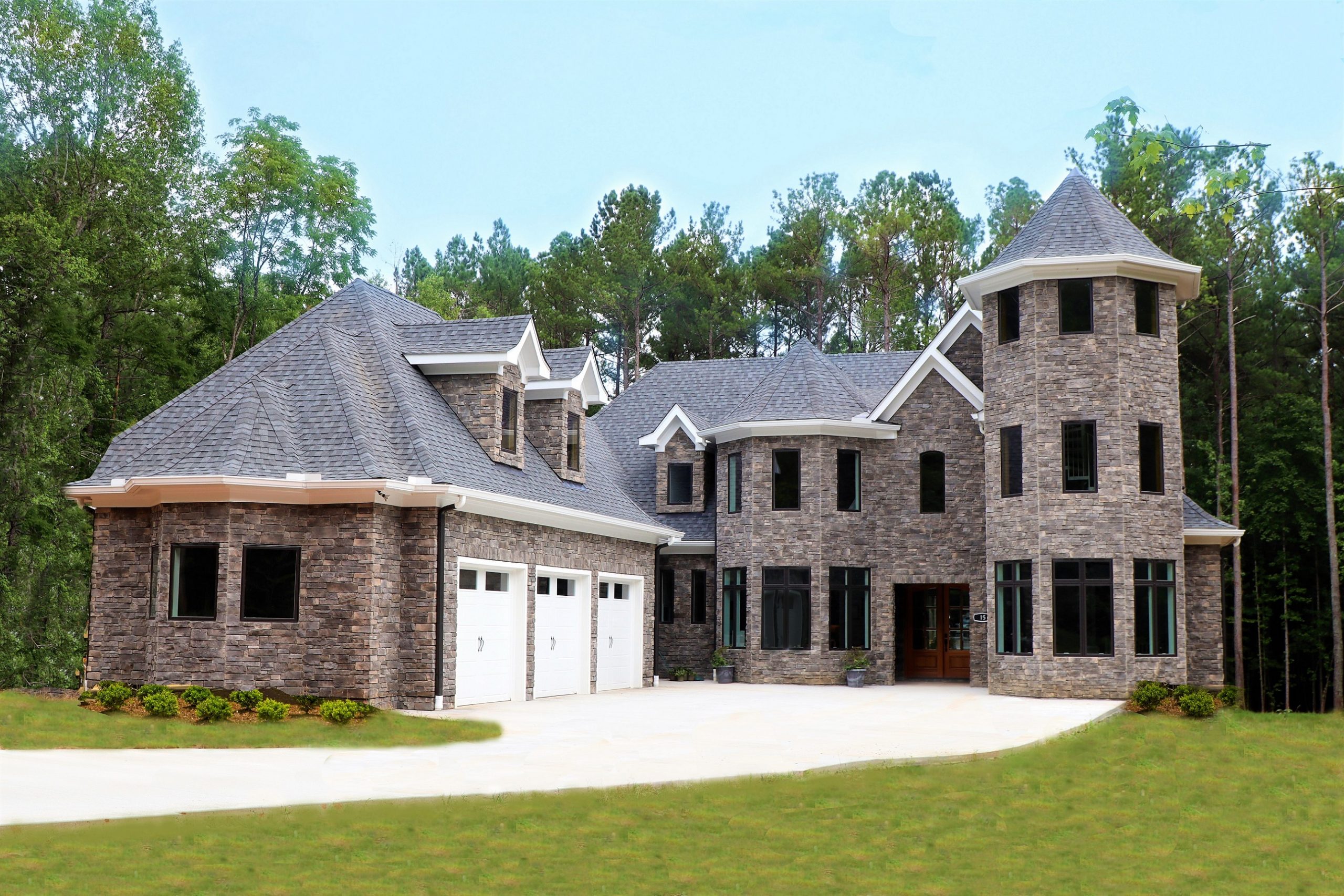 March 17, 2020
Green Home Builder wins Best Accessible Home in North Carolina
Green Home Builder, Collins Design-Build, Inc. was recently honored with a STARS Award presented by the North Carolina Home Builders Association, at the annual STARS Awards Gala. Awarded Best Accessible Residential Home. This award is a strong testament to green Home Builder, Chad's commitment for home plans and features that are accessible to all.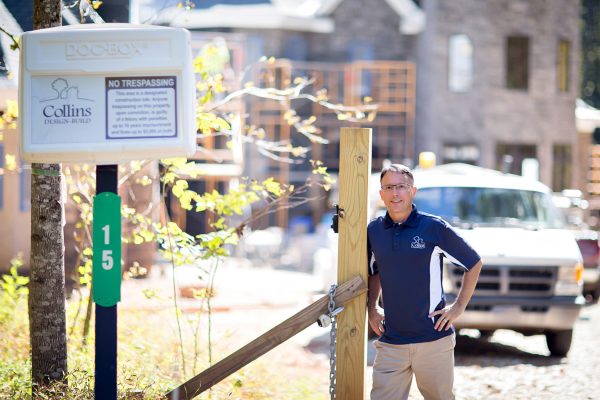 The Rutherford Manor Castle is just under 5,000 heated square feet. Dubbed Durham's First Castle, the social photos during construction were a hit. The exterior architecture style is French Country. Like a real castle with turrets, all stone exterior, dark bronze casement windows and an oversized three bay courtyard style garage.
The interior architecture style of this home is inviting, modern and open. The Rutherford Manor castle is built on a maturely wooded 10 acre estate overlooking the South Fork Little River. A Certified Natural Wildlife Habitat, the home is an ENERGY STAR Qualified home and met the stringent National Green Building Standard earning a Silver Certification. The HERS Index Score for this home is 62. Green home features include Sealed Crawl Space, Advanced Framing Practices, Manual J Calculated HVAC Systems, Energy Recovery Ventilator and Spray Foam Insulation.
The design appeal of the home, aside from the wow factor of the exterior, are the open rooms. The family room boasts twenty-five foot tall ceilings, a wrought iron balcony railing and oversized windows for natural light.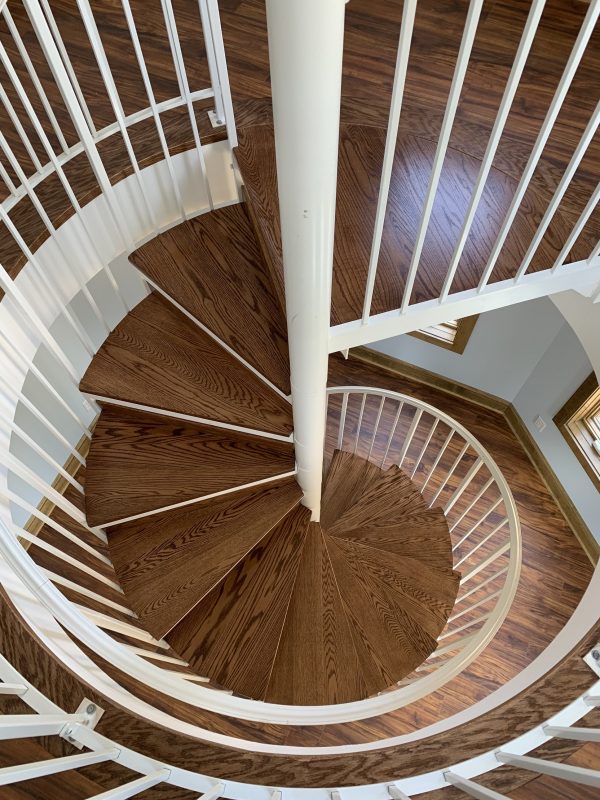 The home features Creative use of Interior Space in many ways. One feature that is growing in popularity and allowed us to be recently featured in a national publication is the pet washing station. It's basically an elevated shower that allows you to wash your pets with ease. …All castles have one.
Creative integration of plan design includes the clients love for plants. So much so, we installed a hose bib in the interior rooms to allow for an interior means of watering plants.
Sites considerations include the Aging in Place zero entry design. The no step design is almost an engineering marvel with a house plan seventy feet wide and over a hundred feet long. The home is custom designed into the land as if the foundation blossomed up from the Earth non-invasively and perfectly blending in with the surrounding lay of the land preserving the indigenous surrounding trees and plants on the river.
Aging in Place building practices are design elements that allow one to have a full range of mobility no matter the task. The core "basic" elements are incorporated; items like wider doorways, level style door handles, and bathroom grab bar blocking.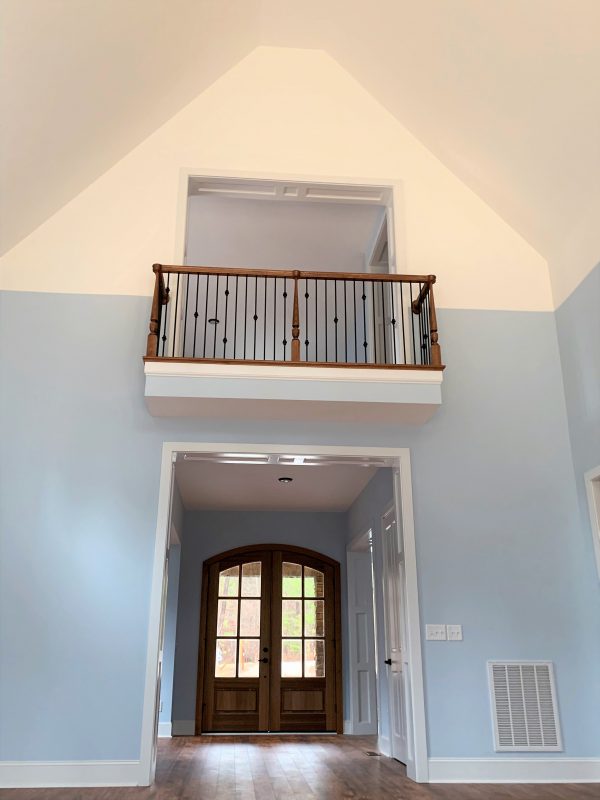 Collins Design-Build is an Aging In Place Specialist in Durham.
For many seniors, making the decision to move or downsize to a smaller home can be emotionally challenging. After raising a family or spending a good portion of their adult lives in one home, it is often difficult to think about leaving it. Yet, practically, it may be easier to live in a home that better accommodates their changing lifestyle.
To meet the growing need of these baby boomers, a new industry of "senior move managers" was created to help with the transition to the next phase of their lives. Senior move managers handle many aspects of a senior move. From setting up floor plans and helping determine what furniture to take, to packing the house and helping seniors sell or donate things they no longer want.
The National Association of Senior Move Managers provides resources and a directory of senior move managers across the country. Here are the three key things seniors should consider before they begin the downsizing process:
It takes time. It is hard to imagine moving out of a home you have lived in for so long. Likewise, organizing all of the steps involved in a move can be overwhelming. Be sure to give yourself enough time to process the changes that will be taking place.
It is important to have support. Downsizing can be physically and emotionally draining for both you and your family. Make sure you have a support system in place before you begin the process. This task is too arduous to take on alone. If family or friends are not available, senior move managers can be a great option to consider.
Don't let your belongings hold you back. It can be challenging to decide what to keep and what to part with, but you should not let that process be a burden. You can take the most important items with you, and your support system can help you decide what should be sold, donated or given to another family member. And remember, it is very possible to recreate your favorite living space in your new home.
Plus, many new senior communities offer amenities that will make moving a little more enticing.
These communities often feature swimming pools, fitness centers, movie theaters and social events. And, the floor plans are designed to accommodate seniors' changing needs.
About the Builder: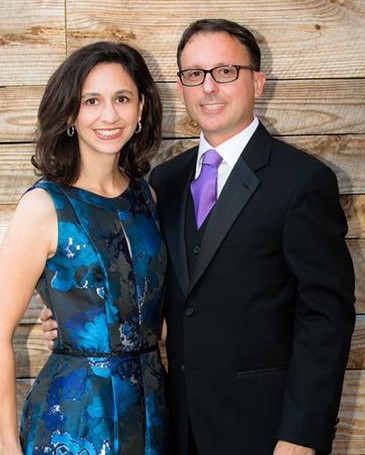 Chad & Emilee Collins
An unlimited licensed general contractor, as well as, a licensed home inspector, Hillsborough NC custom home builder Chad Collins transforms clients' dreams into elegant, fashionable, timeless homes while maintaining a reputation for skilled craftsmanship, superior quality, and incomparable client service. Collins Design-Build is consistently ranked by the Triangle Business Journal as one of the top custom home builders in the Triangle.
Chad's commitment to excellence has earned Collins Design-Build numerous top industry awards, including the National Certified Green Professional Builder of the Year, the Durham, Orange & Chatham Counties Home Builder of the Year, and twice awarded the coveted Triangle Sales and Marketing Council's MAME Building Company of the Year. Chad is one of fewer than 50 Accredited Master Builders in the state of North Carolina.
From the outset of his career, Chad quickly impressed others with his professionalism, integrity, and astute operations management skills. While in high school and college, Chad worked part time with home improvement retailers and building material suppliers, which opened opportunities to work for regional and national home builders throughout much of the 1990s. Chad capitalized on these experiences with local and regional builders to acquire considerable industry knowledge and to forge strong relationships.
Earlier in his career, Chad served as a team leader to local and regional production home builders, distinguishing him by developing processes, tools, and quality-driven teams that improved ROI, cut annual costs, reduced project completion time, and decreased attrition. As a result, Chad advanced increasingly through management positions. Evidence of his talent for coaching and leading teams is that several of his team members and craftsmen he developed relationships with decades ago continue to work with him to this day.
Following that success, Chad was recruited by a national builder opening operations in the Triangle, and he played an important role in helping the company establish operations with a market presence in the region. His efforts in closing over $6,000,000 in custom homes in a single year earned Chad the 2001 Builder of the Year award.
Chad has earned the highest designations available, such as Accredited Master Builder, Master Certified Green Professional, and Aging-in-Place Specialist. Among other industry recognition's, Collins Design-Build has earned multiple Best Green Built Home NCHBA STARS Awards, Major Renovation Awards and the rare Parade of Homes GOLD Perfect Score Award.
Prior to being elected as the President of the Home Builders Association of Durham, Orange & Chatham Counties, serving over 600 members, Chad was nominated to a five-year term with the North Carolina Home Builders Association as Regional Vice President; serving the largest territory region in the nation. Chad was elected as the Board of Directors President of the Hillsborough/Orange County Chamber of Commerce 2019 and 2020 where he led efforts to increase membership by 15% during a pandemic.
Throughout his career, he has served on various boards of directors and has earned numerous top awards for membership recruitment from the Home Builders Association of Durham, Orange, and Chatham Counties; the North Carolina Home Builders Association; the National Association of Home Builders; the Triangle Community Coalition; and the Hillsborough/Orange County Chamber of Commerce. In 2018 North Carolina Governor appointed Chad to the North Carolina Home Inspectors Licensing Board as Treasurer.
Chad is honored to be an approved speaker for the National Association of Home Builders. Chad has written and taught several courses on green building, as well as, project management to fellow general contractors across the Southern United States. He has instructed for Duke University's OLLI Continuing Education Program, serving as the Aging-in-Place Specialist. The North Carolina Licensing Board for General Contractors recognizes Chad as an approved Continuing Education Instructor.
For more information and how Hillsborough NC Collins Design-Build may serve you please connect with us through the following:
Home Building / Remodeling / Additions / Consultations:
Collins Design-Build, Inc.   www.collinsdesignbuild.com
To find a lot or land / Buy or sell existing Real Estate:
Emilee Collins, REALTOR  www.collinsdesignrealty.com
To learn more about Aging In Place or how to make your existing home accessible:
Planning Tomorrow  www.planningtomorrow.com
Have your existing home painted by our award winning professionals:
Acento Painting, LLC  www.acentopainting.com

Chad direct line 919-422-2818  | Chad's Email chad@collinsdesignbuild.com

Tags: green home builder Hillsborough nc, homebuilder in durham nc, new homes durham nc


Categorized in: Awards, Collins Design Build News

This post was written by Collins Design Build