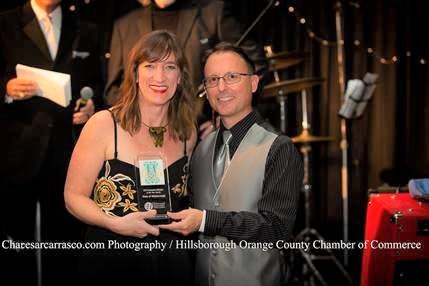 June 13, 2020
Collins Elected Hillsborough Chamber President
Hillsborough / Orange County Chamber of Commerce
The Hillsborough / Orange County Chamber of Commerce Board of Directors have elected Chad Collins as the Executive Board President for second consecutive year, along with a slate of several new Executive Officers and new Board Members to serve in leadership roles with the Hillsborough / Orange County Chamber of Commerce.
Executive Committee Members:
President – Chad Collins, Collins Design-Build, Inc.
Vice President – Aubrey Williams, 97.9 The Hill WCHL and Chapelboro.com
Secretary – Katy Zvolerin, PHE, Inc.
Treasurer – Rick Chambless, First National Bank
Immediate Past President – Jennifer Warren, Warren-Hay Mechanical HVAC Contractors
Board Members:
Robert Chalifour, UNC Health Care – Hillsborough Campus
Dale Edwards, The News of Orange
Patrick Cummings, Summit Engineering
Jonathan Williams, Cedar Grove Law
James McNeely, Servpro Residential & Commercial Restoration Services
Jaclyn Krohn, Orange County Campus, Durham Tech Community College
Tom Struckmeyer, Edward Jones Investments
Holli Kohl, Truist Bank
Kate Carroll, Raduis Pizzeria
Major Kevin Jones, Orange County Sheriff's Office
Ex Officio:
Shannan Campbell, Town of Hillsborough, Economic Planner
Steve Brantley, Orange County Economic Development
Laurie Paolicelli, Orange County Visitors Bureau
Kim Tesoro, CEO Hillsborough / Orange County Chamber of Commerce
As the owner of Orange County's award winning Collins Design-Build, a custom home builder and general contractor, Chad Collins brings a wealth of volunteer Board leadership experience. Chad served on the Board of Directors of the Home Builders Association of Durham, Orange & Chatham County for almost a decade and as President in 2016. Chad served the North Carolina Home Builders Association as Regional Vice President for five years. Chad was recently appointed by NC Governor, Roy Cooper to the North Carolina Home Inspector Licensing Board.
After leading the Board to a successful previous year, Chad continues to champion the entire Hillsborough / Orange County Chamber membership by growing membership, improving the membership retention rate and adding to the balance sheet with non-dues revenue events all while bringing forward value to the entire membership of the Hillsborough / Orange County Chamber.
Chad's forward goals as President of the Hillsborough / Orange County Chamber of Commerce include adding membership value and further promote member to member commerce.
It is vital to the communities and townships in Orange County that the Hillsborough / Orange County Chamber of Commerce continue to grow and remain healthy. Chad's "Do business with a member" campaign has been fully embraced by the incoming leadership Board, and the Hillsborough / Orange County Chamber of Commerce will continue be the best resource for member to member networking.
"We must continue to add value for our members. The Hillsborough / Orange County Chamber of Commerce provide awesome networking opportunities and referral generators for all businesses. When you join the Hillsborough / Orange County Chamber of Commerce, you have direct access to the most successful, influential, decision making business leaders in our communities. The Hillsborough / Orange County Chamber of Commerce also provide a strong voice for a pro-business commerce environment to our governing elected officials. I invite you to join me as a Hillsborough / Orange County Chamber of Commerce member." Chad stated.
The Hillsborough / Orange County Chamber of Commerce are the primary voice for member-business development and economic growth through innovative community collaboration and exist to serve as the primary voice of the business community in Hillsborough and Orange County. Membership with the Hillsborough / Orange County Chamber of Commerce lends extra credibility to your voice with local government and issues surrounding the community.
The Hillsborough / Orange County Chamber of Commerce is a private, non-profit organization, funded largely through membership dues and from special events, receiving no funds from any governmental entity and are not affiliated with the state or federal Department of Commerce.
In addition, the Orange County Chamber of Commerce are usually the first source of information for people relocating to this area. The Orange County Chamber of Commerce provide local access to information about members, businesses, and government agencies. In a way, it functions as a marketing agency for its members and for the area, promoting special events and day-to-day activities that attract visitors and businesses considering relocation. But, as with any membership organization, we encourage members to actively participate in order to derive the most benefit from your investment, as well as to strengthen our efforts in serving this community
We invite and welcome you to join the Orange County Chamber of Commerce. If you would like to seek more information about the Orange County Chamber of Commerce please visit http://www.hillsboroughchamber.com or contact us by email at info@hillsboroughchamber.com or by phone at (919) 732-8156.
Orange County Chamber of Commerce
200 North Churton Street, Hillsborough, North Carolina
919-732-8156, hillsboroughchamber.com
Kim Tesoro, Chief Executive Officer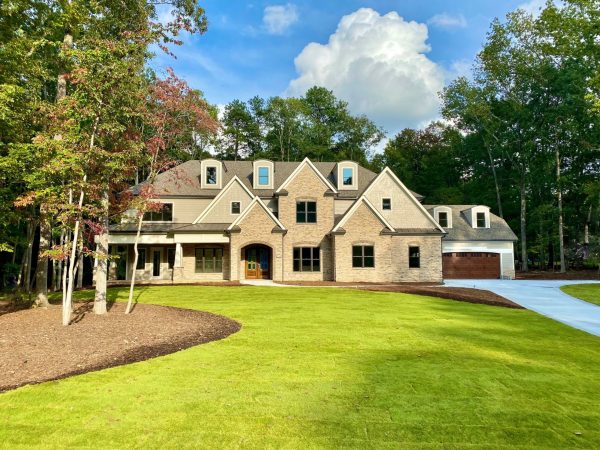 Today's new homes reflect changing market preferences and integrate elaborate designs and consumer desires into the floor plans and construction of the homes. And successful home builders have the knowledge, organizational skills and drive to build them.
But what does it really take to build a house?
Like a CEO, a home builder relies on a number of workers to get the job done right. A home builder guides dozens of skilled artisans and professionals, including carpenters, architects, engineers, plumbers, electricians, painters and landscapers. The builder must understand all of the home's complex systems and know enough about each contractor's trade in order to coordinate this skilled team to build and sell a quality product.
Some home builders develop the land on which the homes are built. In this capacity, they act as the land surveyor. They look at a piece of land to determine whether it complies with zoning regulations, local planning laws and environmental restrictions, and whether it is suitable for development. The home builder studies the lot's topography, searching for rock outcroppings, shallow depth bedrock, shallow groundwater, natural drainage sources and dense vegetation. Landscaping options and erosion control also have to be considered. Once a builder determines that a site is suitable for construction, they must navigate the permitting process.
Home builders serve as liaisons with their communities and local government officials. They research and study local building codes to determine what can be built in a given location. In most localities, building codes govern building, plumbing, heating and air conditioning, electrical systems and fire safety.  After studying the building codes, the builder collects all the required permits from various authorities before proceeding with construction.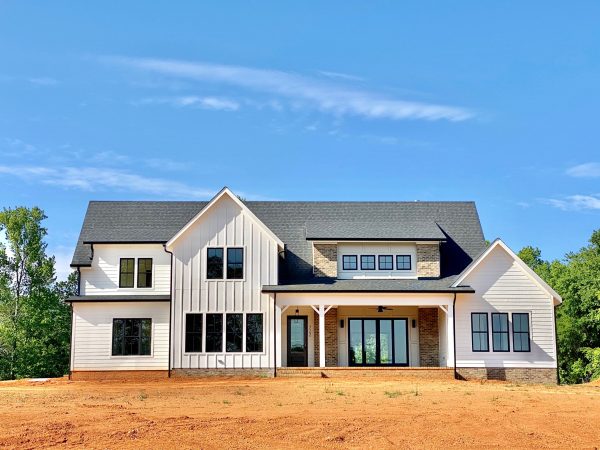 Once the permits are obtained, the builder will prepare the site and select how the home will be situated on it. The home builder then oversees the entire construction process, which includes—but is certainly not limited to—laying the foundation; erecting the framing, roofing and siding; building the walls; and installing the plumbing, heating and electrical work.
A home builder acts as an inspector. The local building department will inspect the construction site for code violations throughout the home's construction. But a professional home builder will make certain the home meets both code and warranty guidelines long before and after the officials show up. Once the house is finished, the builder informs the appropriate municipal departments that it is ready for final inspection and the approval that the home is safe for its new owners to move in.
Professional home builders strive to deliver a home that will make their customers happy. To meet this objective, they act as public relations professionals. The builder will discuss the construction process and building schedule with the buyer, and plan times when the buyer can tour the building site and ask questions about the status of their new home.
Home builders are also business people who establish a network of reliable and quality materials suppliers and trade contractors with whom they conduct business on a regular basis.
Home builders are schedulers and record keepers. They must think on their feet, keep complex construction timelines and tackle multiple tasks simultaneously in order to keep the construction process moving forward and ensure the home is completed on schedule.
All in all, home builders must wear many, many hats in order to deliver a home where the new owners can hang their own hats, raise a family and build lifelong memories.
About the Builder: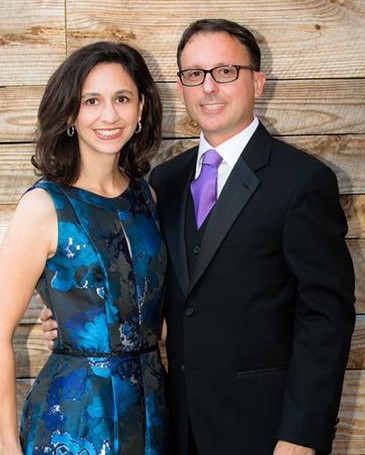 Chad & Emilee Collins
An unlimited licensed general contractor, as well as, a licensed home inspector, Hillsborough NC custom home builder Chad Collins transforms clients' dreams into elegant, fashionable, timeless homes while maintaining a reputation for skilled craftsmanship, superior quality, and incomparable client service. Collins Design-Build is consistently ranked by the Triangle Business Journal as one of the top custom home builders in the Triangle.
Chad's commitment to excellence has earned Collins Design-Build numerous top industry awards, including the National Certified Green Professional Builder of the Year, the Durham, Orange & Chatham Counties Home Builder of the Year, and twice awarded the coveted Triangle Sales and Marketing Council's MAME Building Company of the Year. Chad is one of fewer than 50 Accredited Master Builders in the state of North Carolina.
From the outset of his career, Chad quickly impressed others with his professionalism, integrity, and astute operations management skills. While in high school and college, Chad worked part time with home improvement retailers and building material suppliers, which opened opportunities to work for regional and national home builders throughout much of the 1990s. Chad capitalized on these experiences with local and regional builders to acquire considerable industry knowledge and to forge strong relationships.
Earlier in his career, Chad served as a team leader to local and regional production home builders, distinguishing him by developing processes, tools, and quality-driven teams that improved ROI, cut annual costs, reduced project completion time, and decreased attrition. As a result, Chad advanced increasingly through management positions. Evidence of his talent for coaching and leading teams is that several of his team members and craftsmen he developed relationships with decades ago continue to work with him to this day.
Following that success, Chad was recruited by a national builder opening operations in the Triangle, and he played an important role in helping the company establish operations with a market presence in the region. His efforts in closing over $6,000,000 in custom homes in a single year earned Chad the 2001 Builder of the Year award.
Chad has earned the highest designations available, such as Accredited Master Builder, Master Certified Green Professional, and Aging-in-Place Specialist. Among other industry recognition's, Collins Design-Build has earned multiple Best Green Built Home NCHBA STARS Awards, Major Renovation Awards and the rare Parade of Homes GOLD Perfect Score Award.
Prior to being elected as the President of the Home Builders Association of Durham, Orange & Chatham Counties, serving over 600 members, Chad was nominated to a five-year term with the North Carolina Home Builders Association as Regional Vice President; serving the largest territory region in the nation. Chad was elected as the Board of Directors President of the Hillsborough/Orange County Chamber of Commerce 2019 and 2020 where he led efforts to increase membership by 15% during a pandemic.
Throughout his career, he has served on various boards of directors and has earned numerous top awards for membership recruitment from the Home Builders Association of Durham, Orange, and Chatham Counties; the North Carolina Home Builders Association; the National Association of Home Builders; the Triangle Community Coalition; and the Hillsborough/Orange County Chamber of Commerce. In 2018 North Carolina Governor appointed Chad to the North Carolina Home Inspectors Licensing Board as Treasurer.
Chad is honored to be an approved speaker for the National Association of Home Builders. Chad has written and taught several courses on green building, as well as, project management to fellow general contractors across the Southern United States. He has instructed for Duke University's OLLI Continuing Education Program, serving as the Aging-in-Place Specialist. The North Carolina Licensing Board for General Contractors recognizes Chad as an approved Continuing Education Instructor.
For more information and how Hillsborough NC Collins Design-Build may serve you please connect with us through the following:
Home Building / Remodeling / Additions / Consultations:
Collins Design-Build, Inc.   www.collinsdesignbuild.com
To find a lot or land / Buy or sell existing Real Estate:
Emilee Collins, REALTOR  www.collinsdesignrealty.com
To learn more about Aging In Place or how to make your existing home accessible:
Planning Tomorrow  www.planningtomorrow.com
Have your existing home painted by our award winning professionals:
Acento Painting, LLC  www.acentopainting.com

Chad direct line 919-422-2818  | Chad's Email chad@collinsdesignbuild.com

Tags: Hillsborough Chamber, homebuilder in durham nc, homebuilder in orange county nc, new homes durham nc


Categorized in: Collins Design Build News

This post was written by Collins Design Build