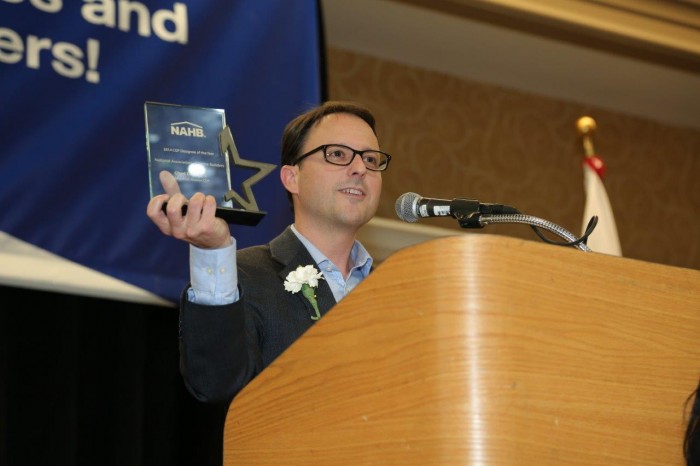 December 17, 2020
Orange County NC Builder Named NAHB's Certified Green Builder of the Year
Orange County NC Builder Collins Design-Build
The National Association of Home Builders (NAHB) honored housing professionals for their outstanding service in elevating the image of NAHB educational designations. The Certified Green Professional Designee of the Year award winner was recognized at the International Builders' Show (IBS) in Las Vegas.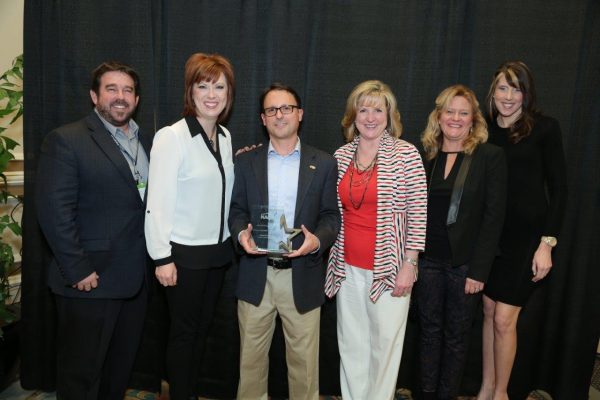 "NAHB strives to improve professionalism among our members and elevate the industry through education. We strongly encourage builders, remodelers and other housing professionals to reach the next stage in their careers by earning an NAHB designation," said NAHB Education Chair Vince Butler, a Virginia remodeler. "By presenting the Designee of the Year awards each year, NAHB honors individuals who fully embody our ideals and stand out as leading professionals in their fields. In addition to incorporating innovative practices and techniques that ultimately benefit customers, they shine a positive light on our industry and inspire others through their commitment to excellence."
Orange County NC Builder, Chad Collins, Owner of Collins Design-Build, Inc. of Durham, NC, was selected by the Board of Governors for the Certified Green Professional designation. The award was based on the honoree's successful promotion of The Certified Green Professional designation to consumers, NAHB members and others in the building industry through cutting-edge techniques, by elevating the image of the designation in his local community through charitable work or community projects and by mentoring others to start or complete an NAHB Professional Designation.
"Education is key, and I'm proud to say I make industry education a priority. NAHB has developed designations for its industry members that enable us to build homes that give us the tools to build according to the latest research and technology. I'm very honored by this recognition."
Orange County NC Builder, Collins was recognized in January at NAHB's Designation Achievement Reception at IBS. IBS is the largest annual light construction exposition in the world that host's over 50,000 home builders, remodelers, developers, architects and suppliers in the home building industry at the Las Vegas Convention Center. To learn more about the International Builders' Show visit BuildersShow.com.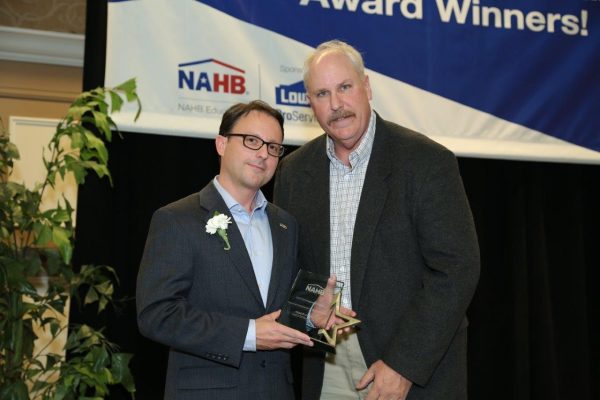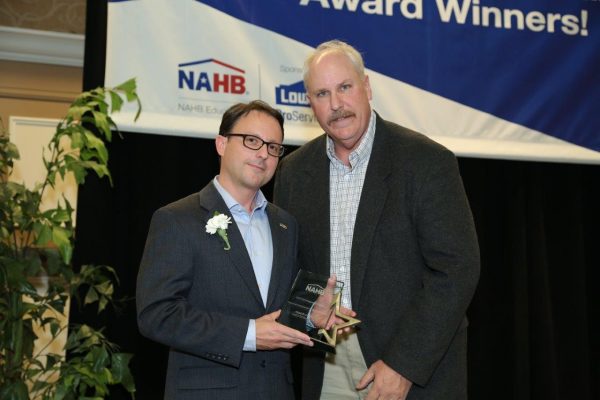 For more information to purchase land to build your Certified Green Home contact REALTOR Emilee Collins at 919-730-7040 or emilee@emileecollins.com
People ask me all the time, "how is green building different from traditional building practices?" Often I will answer with the following: "education, planning, oversight and sustainability." Most aspects of green building can be simply defined as best practice methods. Controlling the materials or "sticks and bricks" as we like to say in the industry is just one aspect of building green.
One primary function of a green builder is managing and controlling materials. How a builder manages material can have an enormous impact on the waste factor as well as the overall cost to the buyer. It's smart business to lower or eliminate expenses for extra materials whenever possible. This is not to say that the builder should be interested in cutting any corners but instead should desire to utilize the most cost-effective methods and materials while still ensuring a quality end-product for the consumer. Proper planning is key.
Also, proper material handling procedures must be adhered to in order to accomplish this objective. These include proper method of releasing materials, the timing of when materials are dropped to the site, physically counting materials received, field verification of fill-in materials requested by craftsmen, proper placement of materials on a project site, and monitoring the precise intended use of materials for the project.
When releasing materials from vendors, the builder should have a detailed itemized list of materials in front of him. For example, when I release a lumber framing package I separate the deliveries with several days in between depending on weather forecast, weekends, holidays and/or the size of the craftsman's crew. It does not make sense to drop a $40,000 framing package on a Thursday afternoon when all we really need is the mud sill plates, crawlspace knee wall material and first floor joists to install the 1st floor system. Most municipalities will want to inspect the first floor joists and beams before the plywood flooring is installed. Some inspection departments require a three day lead time. So there could be several days of downtime without framing activity.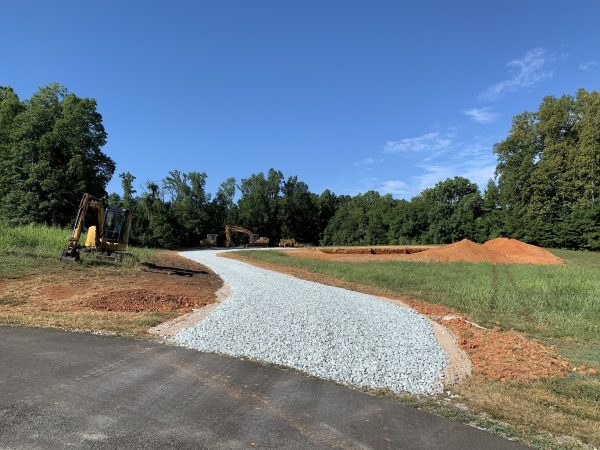 The timely release of materials can also greatly affect the profitability of the project. For instance, if an interior trim package is delivered before a home is finished with the drywall stage then it is feasible that the material might either be stolen by thieves or damaged by subcontractors moving the materials out of their way so they can complete their work. Roof trusses dropped on the ground well before they are needed can lose a portion of their structural integrity if they're not covered up or if they are exposed to the elements for a length of time. We live update all schedules to our craftsmen and suppliers.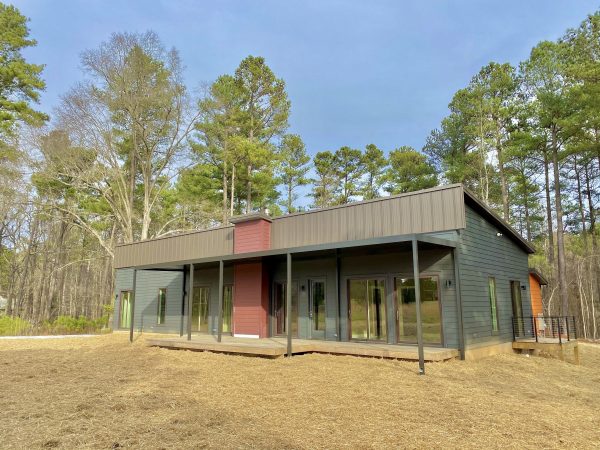 Additionally, materials released at the end of the month will be due for payment sooner than those dropped the first of the month. If the materials are not going to be used until the first part of the month, there is no point in starting the clock ticking on the payment cycle. Depending on vendor terms, a bill could be due in five days for material shipped at the end of the month versus a bill being due in 35 days for material shipped at the first of the month. This may disrupt cash flow. Lumber sitting on the ground often ends up as a form of material or a plank boards to walk through the mud or someone's scaffolding. That is why it is essential when releasing the various framing packages to release them as the framer needs them and not all at one time. Materials dropped other than when they are needed will inevitably be stolen, damaged or moved by subcontractors to a different project and then used in a fashion for which they were not intended.
The best way to schedule materials is to drop them either first run on the day they are needed or worst-case scenario, the last run of the day before. Consider not delivering materials on a Friday if the subcontractor or craftsmen who will be using them is not scheduled to work until Monday.
In the case of damage or substandard materials, we exercise our right to refuse the shipment. For example, in the case where a framer culls his lumber and asks for a portion to be replaced, our vendors retrieve the culled material and replace promptly.
Fill-in orders are generated by craftsman who make us aware of additional materials needed to complete their phase of work. When this occurs, we field-verify the quantity and type of materials our craftsman is requesting. Obviously, if every fill-in order placed was overestimated by just a few pieces of lumber, or whatever the case may be, the dollar amount would be staggering to the bottom line of the cost to the buyer.
An aspect of material control is the placement of delivered material. Material should be dropped in a logical location on the project. It would be ludicrous to drop a lumber package in a drainage ditch or put a trim package on the front porch of a home instead of in the garage. While there can be a multitude of such examples, it should suffice to say that material should be placed on the job site in such a manner that the materials are not going to be damaged, they are not in the way of an unrelated subcontractor, they are not made easily accessible to theft and their placement will not cause undue hardship to whomever will utilize them.
Inevitably, takeoffs and estimates will always have some discrepancies. This can be due to changing building codes, availability of certain materials, selected options not represented on the working plans, design changes or just simply original takeoff errors. Takeoffs that are not accurate whether by shortage or overage will result in downtime or waste which equates to dollars lost ultimately on the project and the bottom line to the buyer!
About the Builder: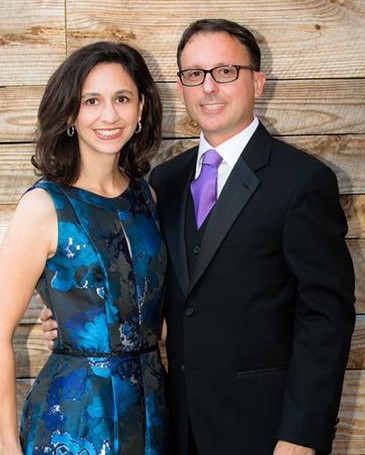 Chad & Emilee Collins
An unlimited licensed general contractor, as well as, a licensed home inspector, Hillsborough NC custom home builder Chad Collins transforms clients' dreams into elegant, fashionable, timeless homes while maintaining a reputation for skilled craftsmanship, superior quality, and incomparable client service. Collins Design-Build is consistently ranked by the Triangle Business Journal as one of the top custom home builders in the Triangle.
Chad's commitment to excellence has earned Collins Design-Build numerous top industry awards, including the National Certified Green Professional Builder of the Year, the Durham, Orange & Chatham Counties Home Builder of the Year, and twice awarded the coveted Triangle Sales and Marketing Council's MAME Building Company of the Year. Chad is one of fewer than 50 Accredited Master Builders in the state of North Carolina.
From the outset of his career, Chad quickly impressed others with his professionalism, integrity, and astute operations management skills. While in high school and college, Chad worked part time with home improvement retailers and building material suppliers, which opened opportunities to work for regional and national home builders throughout much of the 1990s. Chad capitalized on these experiences with local and regional builders to acquire considerable industry knowledge and to forge strong relationships.
Earlier in his career, Chad served as a team leader to local and regional production home builders, distinguishing him by developing processes, tools, and quality-driven teams that improved ROI, cut annual costs, reduced project completion time, and decreased attrition. As a result, Chad advanced increasingly through management positions. Evidence of his talent for coaching and leading teams is that several of his team members and craftsmen he developed relationships with decades ago continue to work with him to this day.
Following that success, Chad was recruited by a national builder opening operations in the Triangle, and he played an important role in helping the company establish operations with a market presence in the region. His efforts in closing over $6,000,000 in custom homes in a single year earned Chad the 2001 Builder of the Year award.
Chad has earned the highest designations available, such as Accredited Master Builder, Master Certified Green Professional, and Aging-in-Place Specialist. Among other industry recognition's, Collins Design-Build has earned multiple Best Green Built Home NCHBA STARS Awards, Major Renovation Awards and the rare Parade of Homes GOLD Perfect Score Award.
Prior to being elected as the President of the Home Builders Association of Durham, Orange & Chatham Counties, serving over 600 members, Chad was nominated to a five-year term with the North Carolina Home Builders Association as Regional Vice President; serving the largest territory region in the nation. Chad was elected as the Board of Directors President of the Hillsborough/Orange County Chamber of Commerce 2019 and 2020 where he led efforts to increase membership by 15% during a pandemic.
Throughout his career, he has served on various boards of directors and has earned numerous top awards for membership recruitment from the Home Builders Association of Durham, Orange, and Chatham Counties; the North Carolina Home Builders Association; the National Association of Home Builders; the Triangle Community Coalition; and the Hillsborough/Orange County Chamber of Commerce. In 2018 North Carolina Governor appointed Chad to the North Carolina Home Inspectors Licensing Board as Treasurer.
Chad is honored to be an approved speaker for the National Association of Home Builders. Chad has written and taught several courses on green building, as well as, project management to fellow general contractors across the Southern United States. He has instructed for Duke University's OLLI Continuing Education Program, serving as the Aging-in-Place Specialist. The North Carolina Licensing Board for General Contractors recognizes Chad as an approved Continuing Education Instructor.
For more information and how Hillsborough NC Collins Design-Build may serve you please connect with us through the following:
Home Building / Remodeling / Additions / Consultations:
Collins Design-Build, Inc.   www.collinsdesignbuild.com
To find a lot or land / Buy or sell existing Real Estate:
Emilee Collins, REALTOR  www.collinsdesignrealty.com
To learn more about Aging In Place or how to make your existing home accessible:
Planning Tomorrow  www.planningtomorrow.com
Have your existing home painted by our award winning professionals:
Acento Painting, LLC  www.acentopainting.com

Chad direct line 919-422-2818  | Chad's Email chad@collinsdesignbuild.com

Tags: Green Builder Durham, Green builder Hillsborough, Green Builder of the year, Orange County NC Builder


Categorized in: Awards, Collins Design Build News

This post was written by Collins Design Build