May 17, 2020
Pleasant Green Farms
Pleasant Green Farms builder Collins Design-Build offers custom built estate style homes in Hillsborough. Pleasant Green Farms has over 5 miles of horseback riding and walking trails as well as more than 40 acres of common land, including a five acre stocked pond, to be enjoyed by all residents and their families. Enjoy the serenity and beauty that can only come when living deep within an unspoiled natural environment.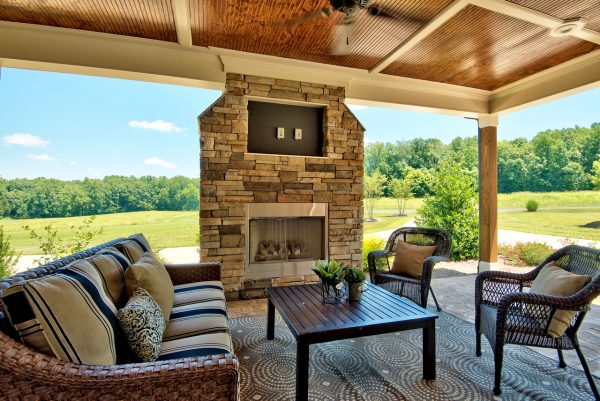 Hillsborough Builder Chad Collins can build your new estate home on one of the available lots and you can Enjoy 373 acres of open fields and pastures, natural hardwood forests, and 2.5 miles of the Little River meandering through the farm surrounded by 27 individual home sites. Build your dream home on a spacious lot in a natural, preserved setting. Architectural guidelines protect individual views and privacy.
Pleasant Green Farms Amenities:
43 acres of common area
5 acre stocked pond with dock and picnic area
5.5 miles of riding and hiking trails throughout the property
2.5 miles of the south fork of the Little River
10-acre lots, each with 2-acre envelope to preserve views and privacy
Gated Entry
Gatehouse Shelter, secure postal delivery to individual mailboxes
Historic Barn can be reserved by residents for private events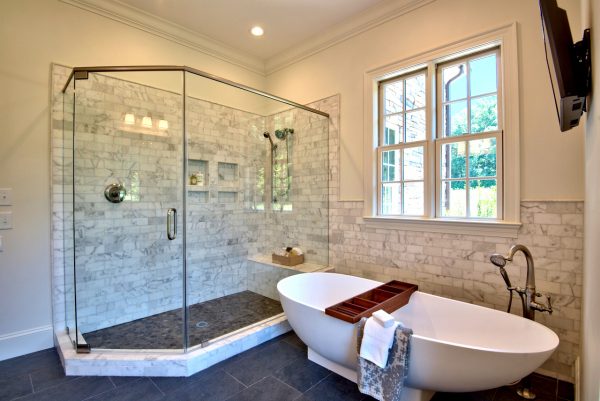 Award Winning Custom Home Builder, Chad Collins and his Craftsmen at Collins Design-Build are proud to feature our beautiful custom homes in Pleasant Green Farms neighborhood. To find out more about our distinctive home designs, architectural features and experience please reach out to us at 919-422-2818.
For more information to purchase land at Pleasant Green Farms contact REALTOR Emilee Collins at 919-730-7040 or emilee@emileecollins.com
About the Builder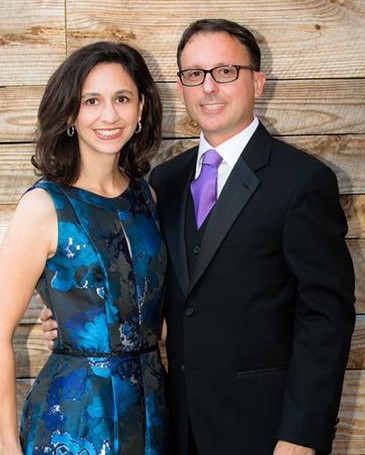 Chad & Emilee Collins
An unlimited licensed general contractor, as well as, a licensed home inspector, Hillsborough NC custom home builder Chad Collins transforms clients' dreams into elegant, fashionable, timeless homes while maintaining a reputation for skilled craftsmanship, superior quality, and incomparable client service. Collins Design-Build is consistently ranked by the Triangle Business Journal as one of the top custom home builders in the Triangle.
Chad's commitment to excellence has earned Collins Design-Build numerous top industry awards, including the National Certified Green Professional Builder of the Year, the Durham, Orange & Chatham Counties Home Builder of the Year, and twice awarded the coveted Triangle Sales and Marketing Council's MAME Building Company of the Year. Chad is one of fewer than 50 Accredited Master Builders in the state of North Carolina.
From the outset of his career, Chad quickly impressed others with his professionalism, integrity, and astute operations management skills. While in high school and college, Chad worked part time with home improvement retailers and building material suppliers, which opened opportunities to work for regional and national home builders throughout much of the 1990s. Chad capitalized on these experiences with local and regional builders to acquire considerable industry knowledge and to forge strong relationships.
Earlier in his career, Chad served as a team leader to local and regional production home builders, distinguishing him by developing processes, tools, and quality-driven teams that improved ROI, cut annual costs, reduced project completion time, and decreased attrition. As a result, Chad advanced increasingly through management positions. Evidence of his talent for coaching and leading teams is that several of his team members and craftsmen he developed relationships with decades ago continue to work with him to this day.
Following that success, Chad was recruited by a national builder opening operations in the Triangle, and he played an important role in helping the company establish operations with a market presence in the region. His efforts in closing over $6,000,000 in custom homes in a single year earned Chad the 2001 Builder of the Year award.
Chad has earned the highest designations available, such as Accredited Master Builder, Master Certified Green Professional, and Aging-in-Place Specialist. Among other industry recognition's, Collins Design-Build has earned multiple Best Green Built Home NCHBA STARS Awards, Major Renovation Awards and the rare Parade of Homes GOLD Perfect Score Award.
Prior to being elected as the President of the Home Builders Association of Durham, Orange & Chatham Counties, serving over 600 members, Chad was nominated to a five-year term with the North Carolina Home Builders Association as Regional Vice President; serving the largest territory region in the nation. Chad was elected as the Board of Directors President of the Hillsborough/Orange County Chamber of Commerce 2019 and 2020 where he led efforts to increase membership by 15% during a pandemic.
Throughout his career, he has served on various boards of directors and has earned numerous top awards for membership recruitment from the Home Builders Association of Durham, Orange, and Chatham Counties; the North Carolina Home Builders Association; the National Association of Home Builders; the Triangle Community Coalition; and the Hillsborough/Orange County Chamber of Commerce. In 2018 North Carolina Governor appointed Chad to the North Carolina Home Inspectors Licensing Board as Treasurer.
Chad is honored to be an approved speaker for the National Association of Home Builders. Chad has written and taught several courses on green building, as well as, project management to fellow general contractors across the Southern United States. He has instructed for Duke University's OLLI Continuing Education Program, serving as the Aging-in-Place Specialist. The North Carolina Licensing Board for General Contractors recognizes Chad as an approved Continuing Education Instructor.
For more information and how Hillsborough NC Collins Design-Build may serve you please connect with us through the following:
Home Building / Remodeling / Additions / Consultations:
Collins Design-Build, Inc.   www.collinsdesignbuild.com
To find a lot or land / Buy or sell existing Real Estate:
Emilee Collins, REALTOR  www.collinsdesignrealty.com
To learn more about Aging In Place or how to make your existing home accessible:
Planning Tomorrow  www.planningtomorrow.com
Have your existing home painted by our award winning professionals:
Acento Painting, LLC  www.acentopainting.com

Chad direct line 919-422-2818  | Chad's Email chad@collinsdesignbuild.com

Tags: Homes for sale Hillsborough NC, Homes for sale near Duke, Horse farms for sale NC, Pleasant Green Farms


Categorized in: Collins Design Build News

This post was written by Collins Design Build